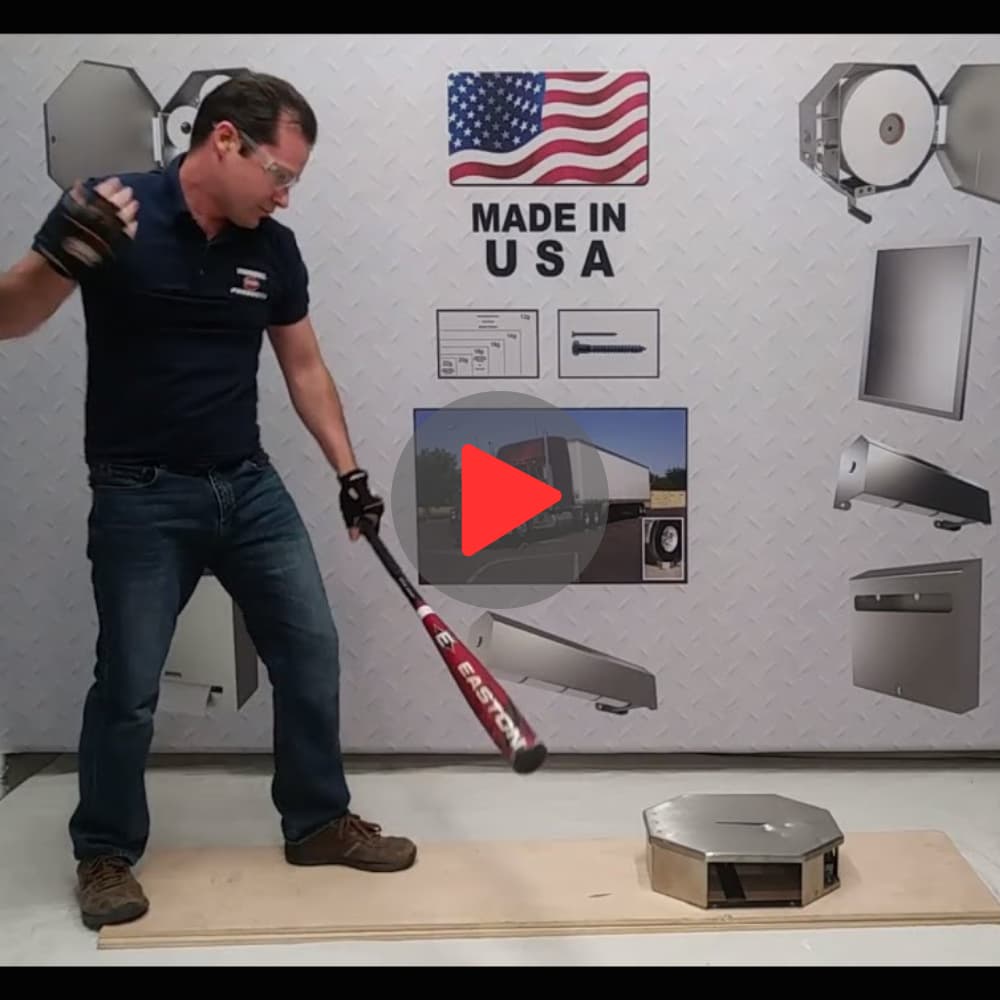 Small Park District Cost Savings with Vandal Stop
Public parks are supposed to be places where we can come together as communities and enjoy our beautiful outdoor spaces be that at a Little League Baseball Game, cross town Soccer match or just shooting some hoops at the basketball court with friends and neighbors. Having nice public parks that everyone can enjoy takes a lot of work but everyone in the community benefits! Keeping public restrooms in parks is a challenge that maintenance personnel and supervisors have to deal with. Having clean restrooms is important for public spaces like parks.The challenge of park restrooms is that they are open to anyone and everyone and do not have personal onsite or security measures in place to prevent vandalism. From teenage hoodlums out for some cheap laughs to transient populations, the public bathrooms are often the target of choice. The maintenance cost to repair vandalized facilities adds up significantly over time. On the surface it looks like broken fixtures are a minor nuisance to park maintenance budgets but look deeper and one finds that these minor costs add up significantly over time.
Adopting Vandal Stop Products solutions will pay for itself typically within three years of deployment and will provide a return on the investment for decades to come. Just look at the example table below for a simple cost estimate savings of a small park district with 10 parks and 60 restroom stalls spread throughout the parks. Comparing the Vandal Stop Products AA-JRDx1 unit with leading brand stainless steel and leading brand plastic dispenser, though there is an initial investment cost for the Vandal Stop Products, they will easily pay for themselves within 3 to 5 years. Because the destruction of the dispensers is stopped, the cost savings add up every year thereafter. A small park district could potentially save between ~$100,000 and ~$175,000 over a twenty year period.
We back these savings up with our industry leading 10 year standard and 20 year optional warranty. No other company in the industry is going to give you a worry free warranty when it comes to their dispensers. As long as our dispenser is mounted according to specifications and kept locked while in service, if one of our toilet paper dispensers is vandalized, we will repair or replace it. We can provide this warranty because after being in business for nearly 30 years, the number of returns / replacements due to vandalism attacks per year is just a couple of units. Only Vandal Stop Products has the proven results to save you money!
Vandal Stop Difference - Small Park District
| | | | |
| --- | --- | --- | --- |
| Number of Parks in District | 10 | Est. Restrooms / Park | 2 |
| Est. Stalls / Restroom | 3 | Total Stalls in District | 60 |
Estimated Deployment Cost