Top Selling Vandal Resistant Washroom Accessories
High Capacity Jumbo Roll Toilet Paper Holder
Discover our range of Vandal Proof Toilet Paper Dispensers, designed to meet the diverse needs of high-traffic restrooms in various settings such as commercial spaces, public areas, educational facilities, and healthcare centers. These dispensers are constructed from robust stainless steel, ensuring durability and resistance to vandalism.
Our versatile design accommodates multiple paper styles and sizes, including standard jumbo rolls, catering to different usage requirements. The shrouded, surface-mounted models enhance security and maintain hygiene by protecting the paper from moisture and tampering.
ADA compliant and backed by a strong warranty, these toilet paper dispensers are the ideal choice for ensuring a consistent and hygienic paper supply in any busy restroom.
Learn more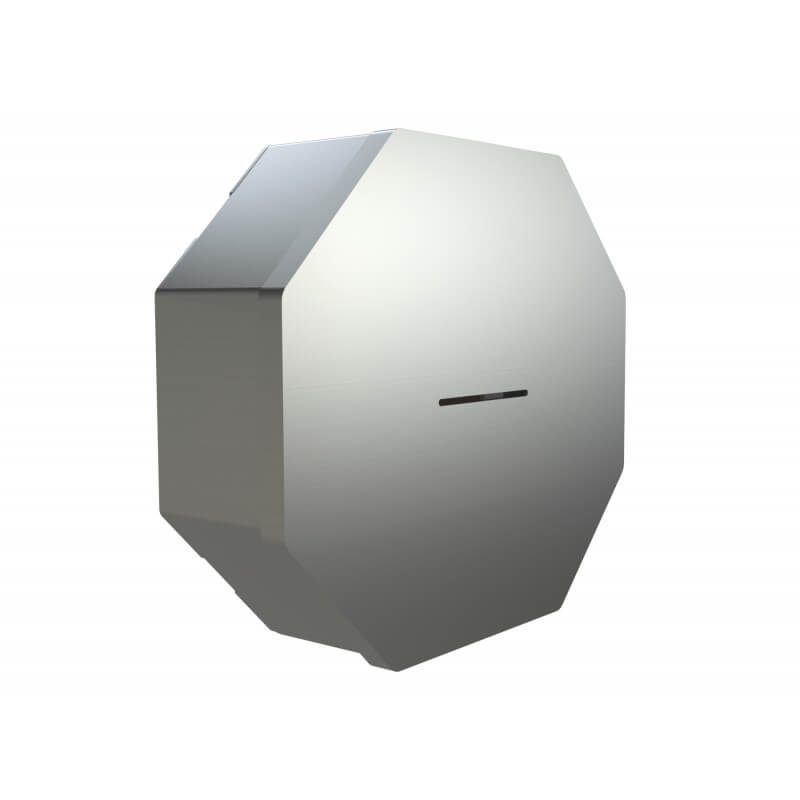 Vandal Proof Electrical Outlet Lock Boxes
Ensure the safety and security of outdoor electrical outlets with our range of Vandal-Proof Locking Outlet Boxes. These heavy-duty lock boxes are crafted from durable 12-gauge stainless steel, offering robust protection against harsh weather conditions and vandalism. The corrosion-resistant construction and spray/drip deflective design safeguard electrical components, ensuring long-lasting reliability.
Easy to install with a surface-mounted setup, these receptacle outlet boxes are an essential safety feature for managing outdoor electrical access in commercial, public, and high-risk areas.
Our vandal-proof outlet boxes are not just practical; they come with an industry-leading warranty, making them a dependable choice for protecting your electrical installations.
Learn more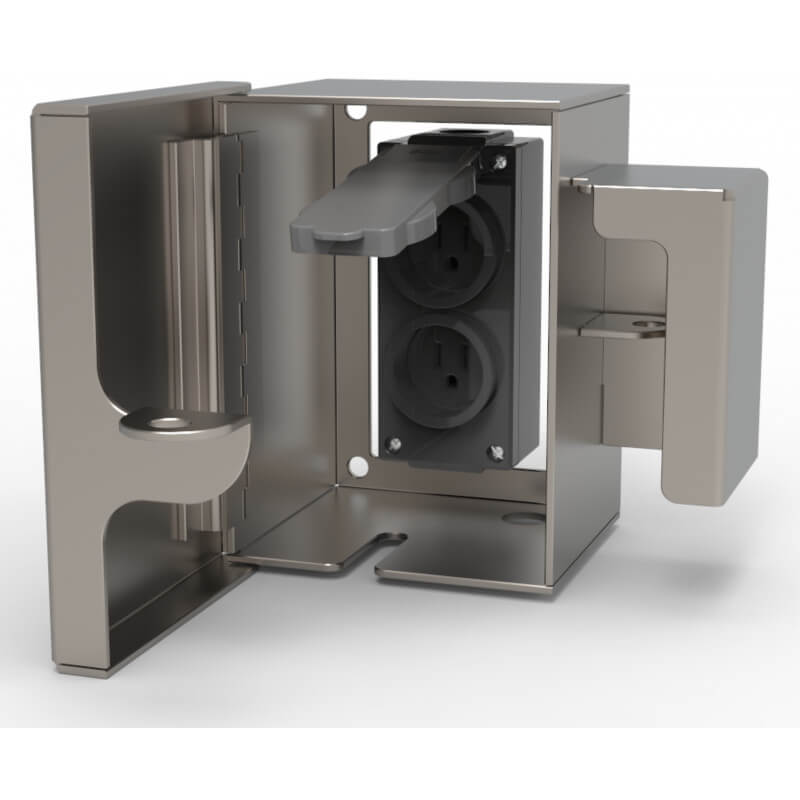 ---
Graffiti Remover
Introducing our Bare Brick, Stone & Masonry Graffiti Remover, an effective and environmentally friendly solution for tackling tough stains and graffiti on a variety of surfaces.
This biodegradable remover is specially formulated for porous surfaces like brick, stone, concrete, cinder block, split face block, and exposed aggregate, ensuring thorough cleaning without leaving any shadows or causing damage.
The product is easy to rinse off with minimal water using a small pressure washer and requires no harsh scrubbing, making it user-friendly and efficient. With its pleasant smell and non-toxic properties, it's safe for use on diverse surfaces, including natural stone (like limestone, granite, and marble), stainless steel, trees, plastics, and playground equipment. It's even safe for painted surfaces when pre-wetted with water.
Available in various sizes, our graffiti remover is not just a cleaning agent; it's a testament to our commitment to providing economical, effective, and eco-conscious cleaning solutions.
Learn more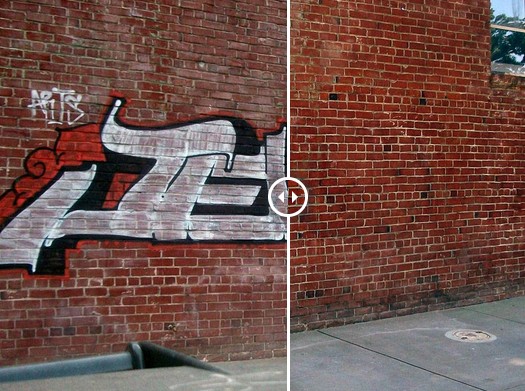 ---
Stainless Steel Mirrors
Explore our Vandal-Resistant Stainless Steel Mirrors, designed for durability in high-traffic public restrooms. These mirrors are equipped with a protective plexiglass layer, offering enhanced resistance to vandalism and graffiti. Crafted from high-grade stainless steel, they provide a reliable alternative to traditional glass mirrors, ideal for environments where safety and longevity are key.
Available in various standard sizes, with custom sizing options upon request. They're easy to mount, lockable for added security, and compliant with ADA standards. Each mirror comes with a robust warranty against vandalism, ensuring they're a practical and lasting choice for any public or commercial space.
Learn more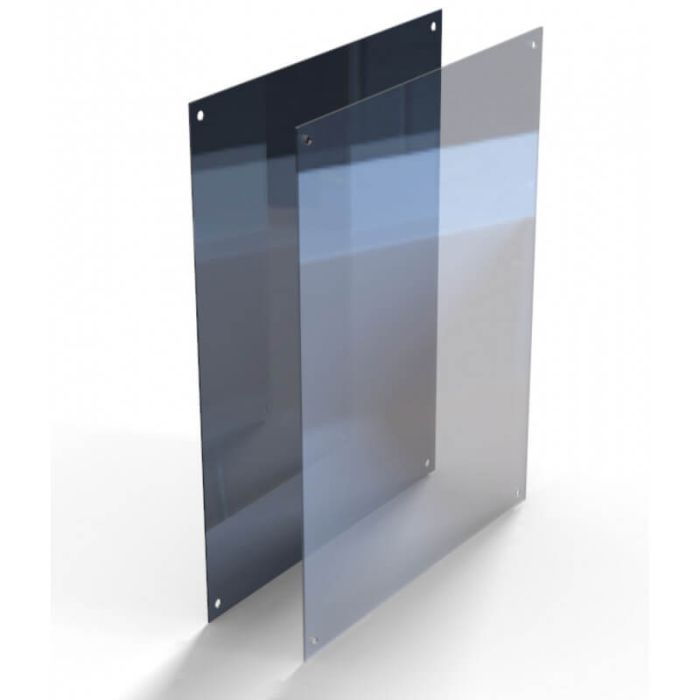 ---
Paper Towel Dispensers
Discover our durable and vandal-resistant paper towel dispensers. Made from heavy duty stainless steel, these dispensers are designed to withstand heavy use and vandalism. We offer a variety of manual and automatic options to suit different space and usage needs.
They are versatile, accommodating various paper towel types without vendor lock-in, and feature corrosion-resistant construction for longevity. With ADA-compliant designs and secure locking systems, these dispensers ensure functionality, safety, and compliance, making them an ideal choice for maintaining hygiene and efficiency in busy facilities.
Learn more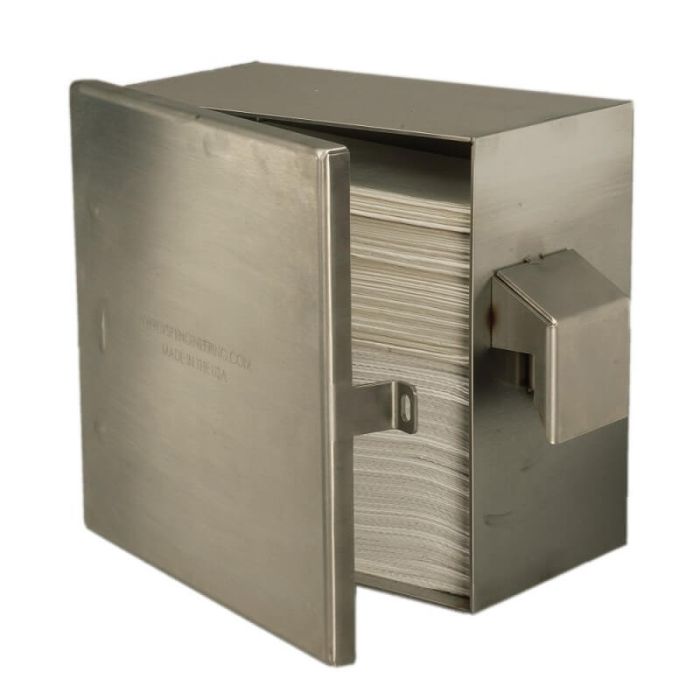 ---
Sharps Containers
Vandal-Proof Heavy-Duty Stainless Steel Locking Sharps Containers, designed for secure and safe disposal of needles and other sharp medical waste. Ideal for healthcare facilities, public spaces, and high-risk areas, these containers are built with durable stainless steel and feature a secure locking mechanism to prevent unauthorized access and vandalism.
Our Locking Sharps Containers are compact, corrosion-resistant, and surface-mounted, ensuring long-lasting performance in high-traffic environments. Our sharps containers are ADA compliant and come with an industry-leading warranty, making them a reliable choice for maintaining health and safety standards in any facility.
Learn more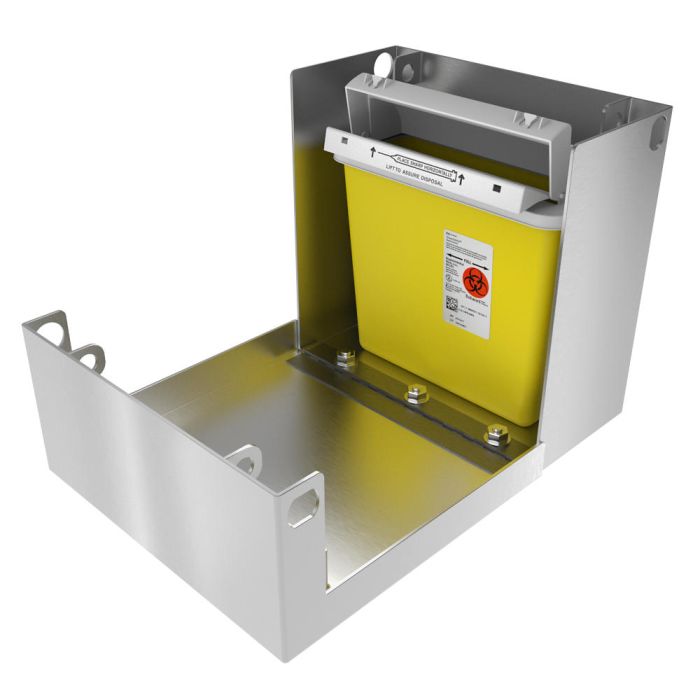 ---
Toilet Seat Cover Dispensers
The VandalStop Vandal Resistant Toilet Seat Cover Dispensers are ideal for use in commercial establishments, educational institutions, healthcare facilities, and public spaces. Made from heavy-duty stainless steel, they are designed to withstand frequent use and resist vandalism, ensuring long-lasting performance and reliability.
Our dispensers are compatible with standard toilet seat cover sizes, providing an easy and hygienic solution for users. Surface-mounted design facilitates easy installation and maintenance. ADA compliant and backed by a robust warranty, these toilet seat cover dispensers are an essential addition to any restroom, prioritizing cleanliness and user comfort.
Learn more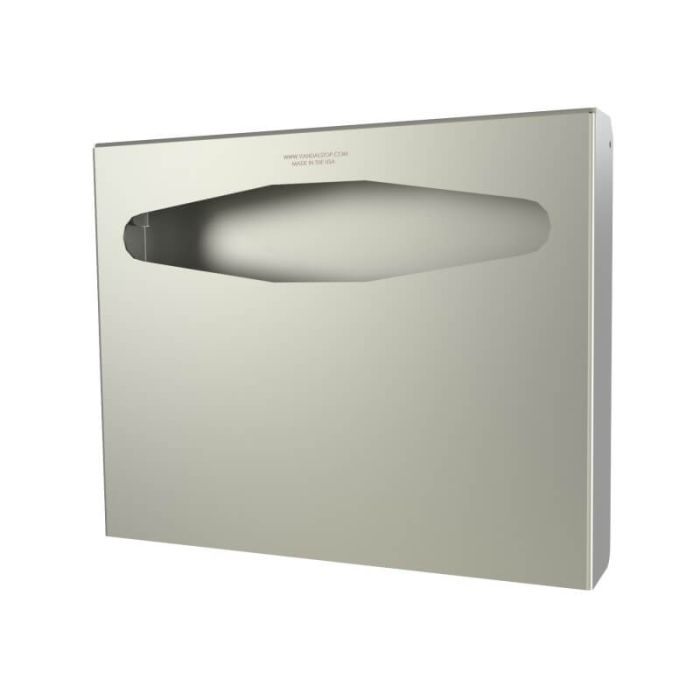 ---
Soap & Sanitizer Dispensers
Discover our Vandal Proof Automatic Foaming Soap Dispensers, tailored for high-traffic public restrooms, healthcare facilities, educational and other public institutions. These dispensers are engineered with durable stainless steel, featuring a sleek, sloped design and automatic, sensor-based operation for a touchless, hygienic handwashing experience.
With anti-vandalism features like a hidden secure cylinder lock and corrosion-resistant construction, these dispensers are built to withstand frequent use and unauthorized access, making them a cost-effective and reliable solution for maintaining hygiene standards in any commercial setting.
ADA compliant and backed by an industry-leading warranty, they represent a blend of functionality, durability, and aesthetic appeal.
Learn more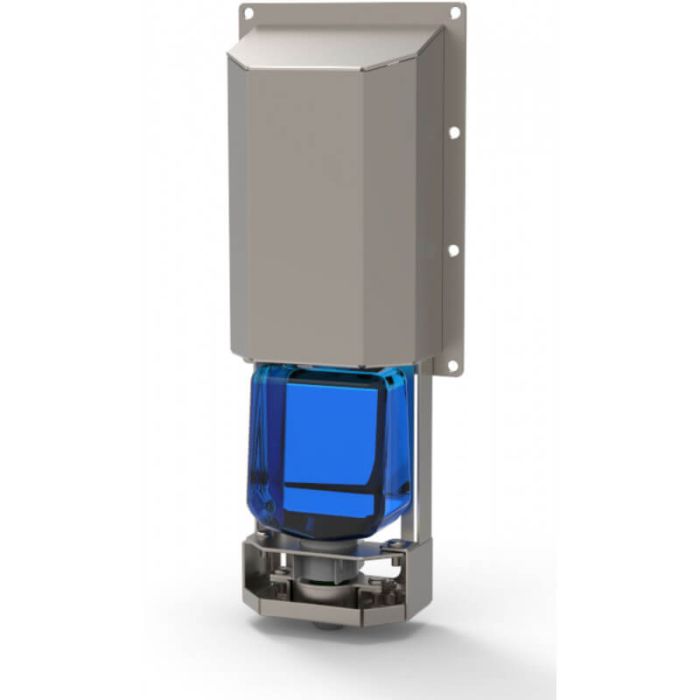 ---
Electric Hand Dryers
Our Electric Hand Dryer category features durable and efficient models, built to withstand heavy use in high-traffic areas, making them ideal for commercial and public restrooms. The touchless, sensor-activated operation reduces the spread of germs, promoting a more hygienic environment.
Both surface mount and recessed designs not only saves space but also integrates easily into any restroom setup. These models are designed to be vandal-resistant, ensuring longevity and reducing the need for frequent replacements. As an eco-friendly option, they help cut down on paper waste and ongoing maintenance costs.
If you're looking for reliable, no-nonsense hand drying solutions, our Electric Hand Dryer range is a practical choice.
Learn more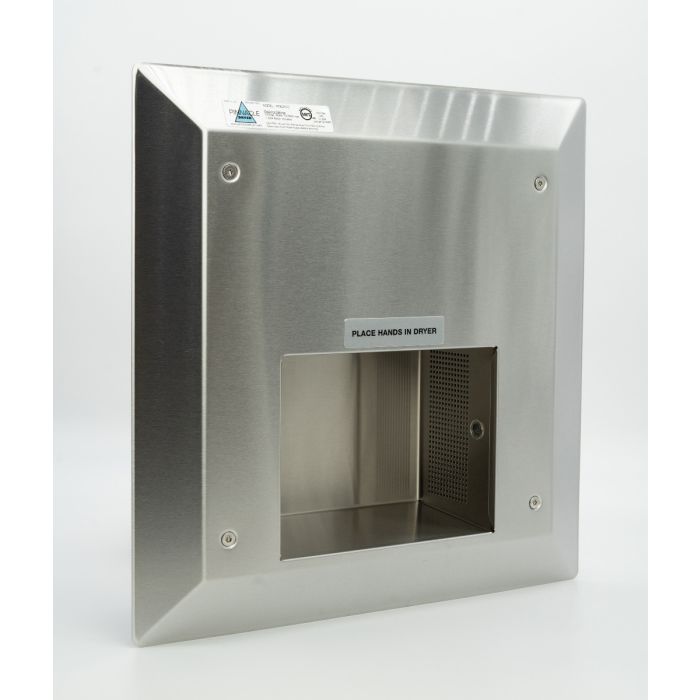 ---
Kiosks
Discover our Heavy Duty Stainless Steel Map & Brochure Holder Kiosks, designed to offer durable and secure information display solutions for a variety of public and commercial spaces. These kiosks are constructed from high-quality 12-gauge stainless steel, ensuring they can withstand harsh weather conditions and resist vandalism.
Ideal for tourist attractions, educational institutions, public transport hubs, and recreational areas, our kiosks are engineered to protect and display maps and brochures effectively. They feature anti-vandalism properties like spray and drip deflection, corrosion resistance, and a replaceable Plexiglass lid for clear visibility.
With an industry-leading warranty against vandalism, our Stainless Steel Kiosks are not just functional; they are a long-lasting investment in providing accessible information in high-risk and high-traffic areas.
Learn more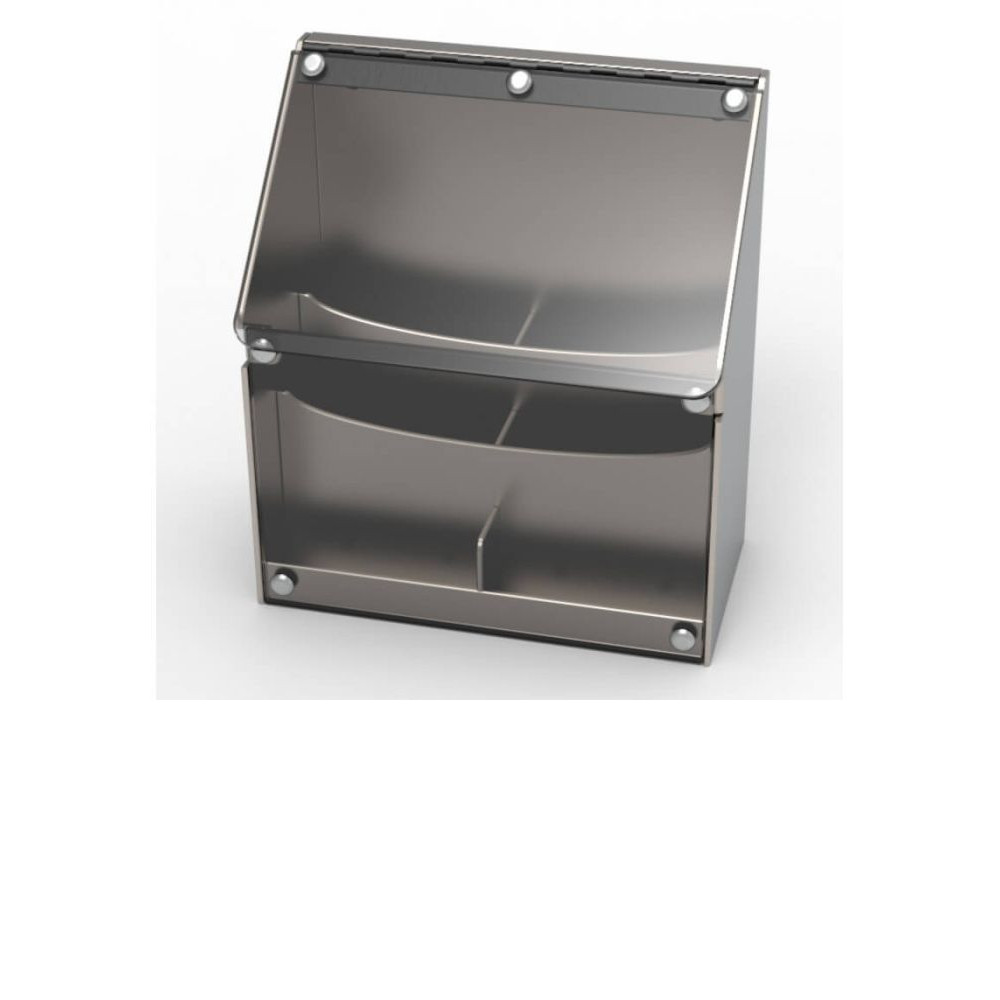 ---
Trash Cans
Our Vandal Resistant Trash Cans, proudly made in the USA, offer a robust and secure solution for waste management in a variety of public and commercial settings. Constructed from heavy-duty stainless steel, these receptacles are designed to resist vandalism and withstand harsh environmental conditions, ensuring durability and longevity.
Available in different shapes and capacities, they feature lockable lids and optional padlock security shrouds to enhance security. Ideal for spaces ranging from parks and transport terminals to malls, educational institutions, and government buildings, these trash cans are corrosion-resistant, making them suitable for both indoor and outdoor use.
They are easy to maintain, ADA compliant, and backed by an industry-leading warranty, reflecting our commitment to quality and customer satisfaction.
Learn more